NABTU TRADESWOMEN ADDRESS CONGRESS FOR WOMEN IN CONSTRUCTION WEEK
Washington, D.C. – This week, North America's Building Trades Unions (NABTU) hosted a briefing in honor of Women in Construction Week focused on workforce programs and policy opportunities to increase recruitment and retention of women to trades careers, particularly as the federal government continues implementation of the IIJA, IRA, and CHIPS laws. Tradeswomen, labor leaders, Members of Congress, and Administration officials led the forum and panel discussion. Click here to watch the event recording.
"It was an honor to join amazing tradeswomen on Capitol Hill to tell their powerful stories and personal insights on how government, industry and labor can better support women in construction," said President McGarvey. "The numbers show that the investments we are making drive real change in both recruitment and retention to build a diverse trades workforce. While the progress that we've made is satisfying and we are on the right track, we know we don't have all the answers. That is why we came to Capitol Hill to meet with lawmakers. In tandem with these massive federal investments, NABTU will keep working with government and all stakeholders to prioritize these programs, encourage more women to join and succeed in the construction workforce and build the next infrastructure generation."
"The building trades unions have programs that actually work," said Vicki O'Leary, a 38 year journey-level Ironworker and Chair of NABTU's Tradeswomen Committee. "Intentional dedicated women programs, including maternity leave, mentorship and anti-discrimination and harassment programs, are helping us recruit and retain more women in unionized construction.  As good as these programs are, we need to do more. The tradeswomen joining our ranks are the first generation of women that have had tradeswomen who have gone before them, and we must do all we can  to get this right so they not only go through registered apprenticeship, but they stay in and are fulfilled in the construction trades for their entire career.
The building trades have made great strides to develop a more diverse workforce via apprenticeship readiness and registered apprenticeship programs, doubling the number of women apprentices and jobs in the skilled trades in the last decade and reaching its highest number of unionized tradeswomen ever in 2021. However, women still only account for about 4 percent of the workforce in the skilled trades. The unionized construction sector know that more must be done, especially with the massive amounts of public and private funding for infrastructure projects in every state.
"We want Congress to prioritize women construction workers and understand the barriers for tradeswomen to better support us as we work to grow our numbers in the construction industry," said Nicole Schwartz, Executive Director of TradesFutures. "We hope our panel helped lawmakers to better understand the value of Registered Apprenticeship, diversity and mentorship workforce programs and the critical pathway that pre-apprenticeship training like Apprenticeship Readiness Programs provide to recruit and retain more women in construction."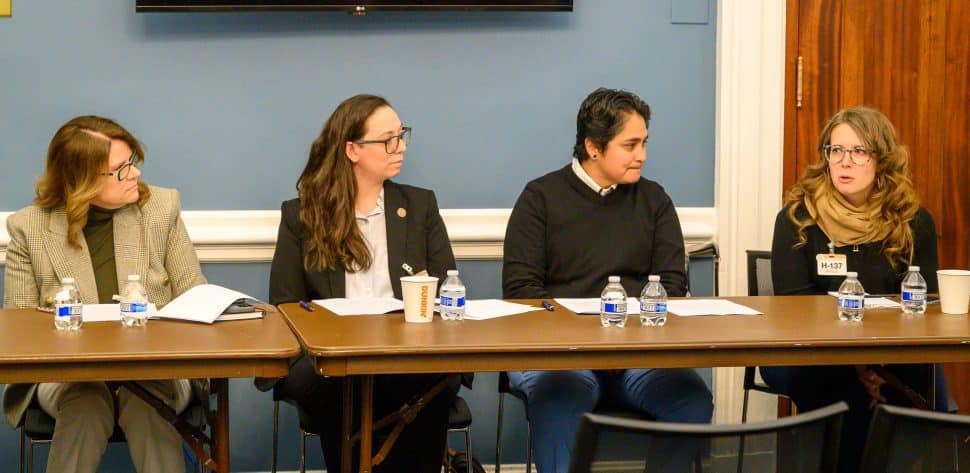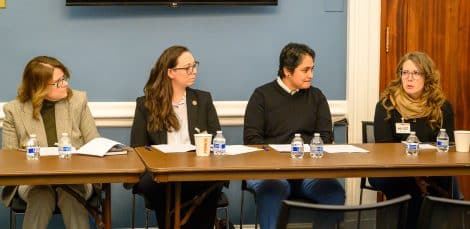 NABTU President Sean McGarvey, AFL-CIO President Liz Shuler, and U.S. Department of Labor Women's Bureau Director Wendy Chun-Hoon, kicked off the event with opening keynotes. U.S. Representatives Shontel Brown (OH-11), Lori DeRemer (OR-05), Sheila Jackson Lee (TX-18), and Donald Norcross (NJ-01) spoke about their strong support of the building trades and provided insight about the work of Congress to increase women in the trades. The panel of women in construction, including Vicki O'Leary, Liliana Calderon, Kasey Finegan and Nicole Schwartz was filled with inspiring stories about their career paths and the challenges and phenomenal progress for women in the trades.
###