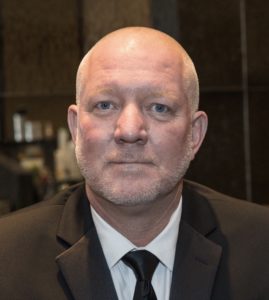 President Sean McGarvey
Sean McGarvey started his career with the International Union of Painters and Allied Trades (IUPAT) in 1981 in Philadelphia. He subsequently worked his way up through various leadership positions within the IUPAT and in 2005 was elected Secretary-Treasurer of NABTU. In 2012, McGarvey was unanimously elected to NABTU's office of president.
A respected union construction expert among labor, government, corporate, and private sector leaders, McGarvey's strategic focus to give the livelihoods and career opportunities of rank and file members primacy have strengthened NABTU's impact and value to owners, contractors and whole communities. A graduate and proponent of construction registered apprenticeship, McGarvey has led the development of Apprenticeship Readiness Programs, which focus on recruiting communities of color, women and veterans into the building trades. He is a champion for the expansion of and more investment in the Registered Apprenticeship model for trade workforce advancement. His establishment of Capital Strategies is advancing high-road standards in procurement practices and growing partnerships with top investment firms supporting job-creating enterprises in commercial, industrial and residential construction. His bipartisan approach to policy and politics has successfully navigated the building trades through some of the toughest legislative and regulatory fights to protect and advance labor, training, and industry standards, lower barriers to entry for new energy infrastructure and promote investment in rebuilding public infrastructure.
McGarvey has a Bachelor's degree in Business Administration and is a graduate of Harvard University's Trade Union Program. He currently serves in various capacities for the following organizations:
– Presidential Taskforce on Apprenticeship
– National Workforce Policy Advisory Board
– U.S. Council on Competitiveness
– American Chemical Council labor-management committee
– Nuclear Energy Institute labor-management committee
– Southern Company Power and Gas labor-management committee
– National Alliance for Fair Contracting, Inc.
– Oil and Natural Gas Industry Labor-Management Committee – a unique partnership between NABTU and the American Petroleum Institute (API)
– Board Member; Union Labor Life Insurance Company (Ullico)
– Chairman of Board of Directors; National Coordinating Committee for Multiemployer Plans (NCCMP)
– Chairman of the Board; CPWR, The Center for Construction Research and Training
– Labor Co-Chair; Center for Military Recruitment, Assessment and Veterans Employment (CMRAVE), which operates the Helmets to Hardhats program
– Board of Directors; Diabetes Research Institute (DRI)