NABTU Kicks Off 10th Year of Support for "Toys for Tots"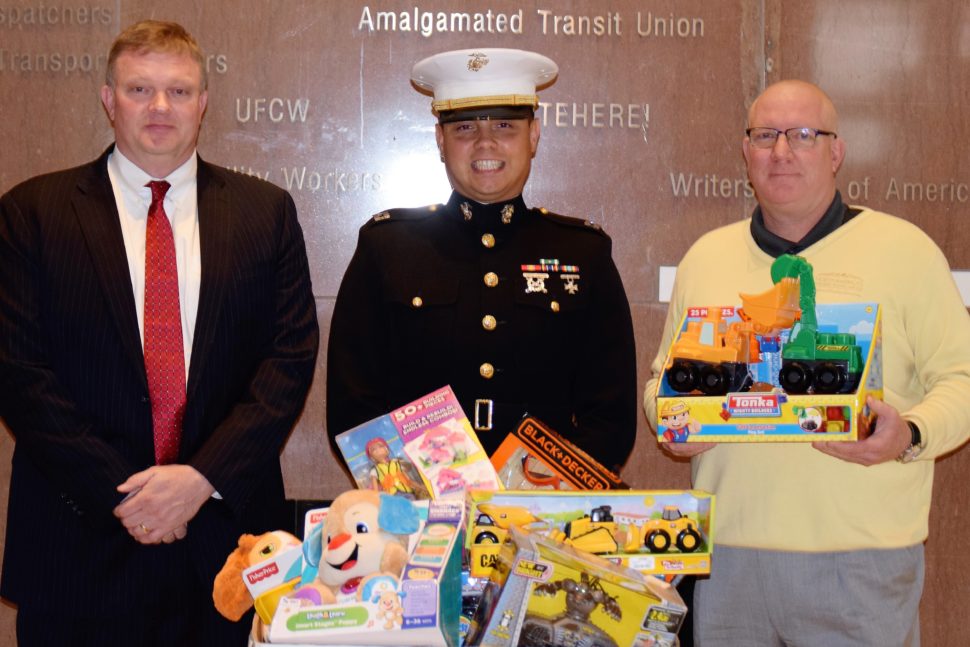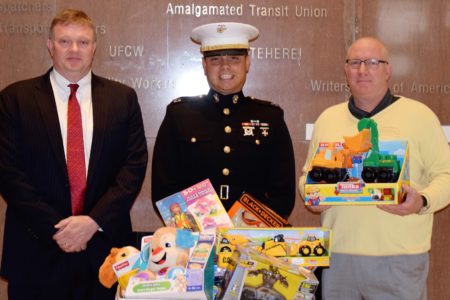 NABTU President Sean McGarvey kicked-off the 10TH year of its support for the "Toys for Tots" campaign, sponsored by Inspector & Instructor Marine Corps Detachment/USMC Reserve Training Center from Joint Base Anacostia-Bolling (USMC-JBAB).
In partnership with "Helmets to Hardhats" and the AFL-CIO, this effort has generated over $600,000 in since 2007.  Last year, the donation total exceeded $119,000.