2017 NABTU Apprenticeship Training Conference
North America's Building Trades Unions (NABTU) held its 2nd Annual Apprenticeship Training Conference on October 4-5 at Washtehaw Community College in Ann Arbor, MI.
The two-day conference was devoted to discussing many of the outstanding strategies and systems that our affiliated unions are utilizing to create the most comprehensive and successful construction craft education and training infrastructure in the world.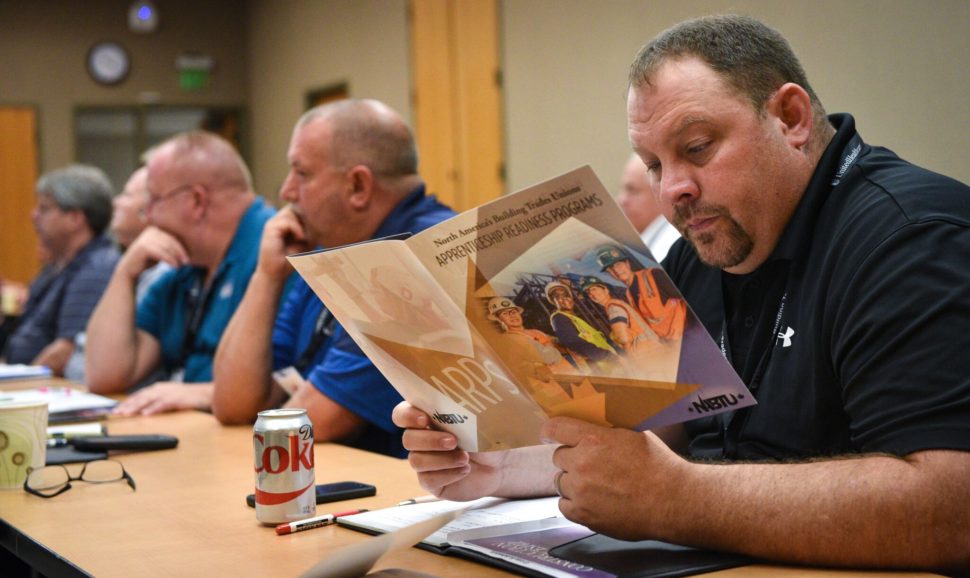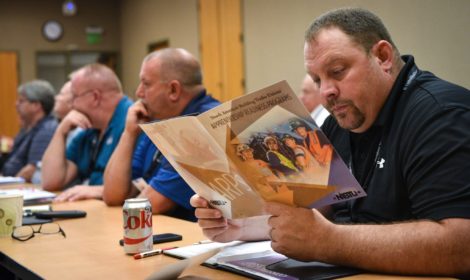 Today, NABTU's training and education infrastructure encompasses over 1,900 training centers across North America, with over 1,600 in the United States alone.  Additionally, the Building Trades' Multi Craft Core Curriculum Apprenticeship Readiness Program has over 120 programs in operation across the U.S., becoming the largest pre-apprenticeship program in the construction industry.
United States Secretary of Labor Alexander Acosta addressed the conference and delivered a passionate address that spoke to his admiration of the history and effectiveness of the building trades' apprenticeship training system, and how he would like to see that model replicated in other sectors of the American economy.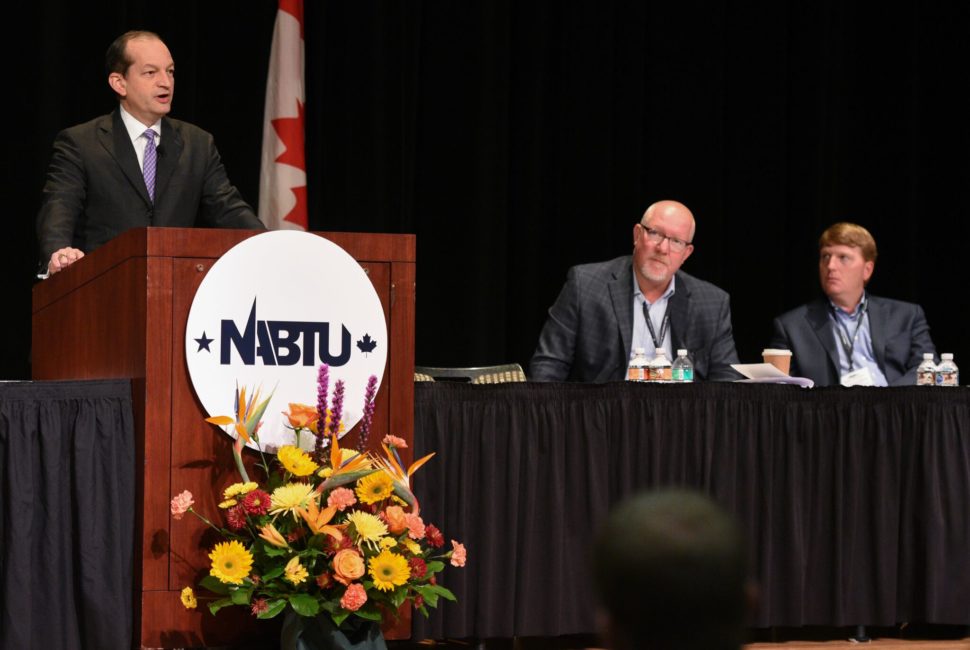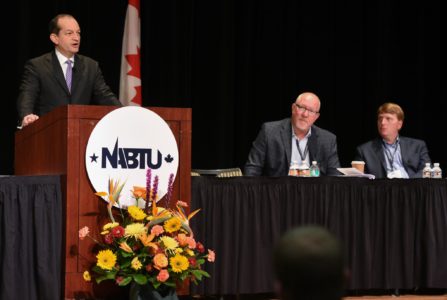 Conference attendees were also afforded the opportunity to share ideas and best practices via a wide array of breakout sessions that included subject ranging from marketing, to online learning, and DOL's new 29 CFR 30 regulation, among others.
CLICK HERE to view a conference re-cap video.