Ironworkers Local 29 Goes Contactless with 'Night on Santa Lane'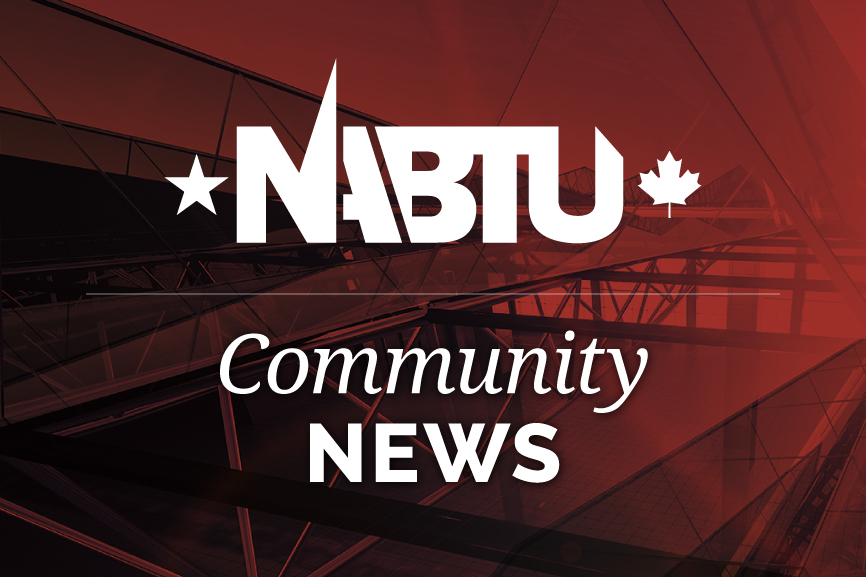 Iron Workers Local 29 turned its Northeast Portland union headquarters parking lot into a winter wonderland Dec. 19. "Night on Santa Lane" took the place of "Breakfast With Santa," a party the union, credit union, and training center have put on for members and their kids and grandkids for 34 years.
Because of the coronavirus restrictions ordered by the governor, the breakfast party had to be canceled this year. Teri Robison, CEO of the Iron Workers National Credit Union, envisioned something else: a winter wonderland, complete with snow blowing machine, hot chocolate station, live reindeer, lights, blow up dolls, and, of course, Santa Claus.
All told, the event attracted 500 members, kids and grandkids (220 children), and 110 cars. The union also welcomed several passersby who saw the lights and wanted to see more.
"It was such a magical night! The joy and excitement of our members, they really didn't know what they were coming to!  They thought they were coming to the hall to pick up a gift!  Then BAM! They pulled into the parking lot and realized this is going to be something more. It was just spectacular to hear from them one-on-one," Robinson said.
"For a year that looked like there was no hope, you brought our kids something fun and to have them forget about this year," said Local 29 member Jeremiah Stone. "My kids absolutely loved it! It wasn't the same as breakfast, but it was a magical night for the kids with all of the stipulations."
Original Article from Northwest Labor Press